If we can land Wiseman I'm happy. No one else really interests me though; maybe the Iowa State guy.
Wiseman or Anthony Edwards plz
What about that kid from Dayton? He seems legit
You mean Obi Toppin from Dayton?
I fear he will likely be gone when we pick, just like my guy Killian Hayes. Unless we get some lottery ball luck and jump the queue of course.
Any speculation on when the lottery is going to be?
I think I heard something about late summer/ early fall. Not final, but no time soon.
The more I think about it, the more I doubt we pick a 1 and done outside of a top 3 pick. It seems so against our recent track record to not go with a bit more experience and with no tourney, just seems impractical we'd change that tune this year.
Also think this is going to be the most odd looking draft in the rear view mirror. Have to figure the number of over reaches and under valued picks should look wild a few years down the road.
At the end of the day it will also come down to the final decision about the remaining Part of 19 / 20 season / postseason.
If the NBA really want's to resume the season and / or have the Playoffs (or at least some sort of) they can't do anything about the draft right now.
Even the having the lottery would mean the season is over.
i don't understand what they are doing. people aren't going to games anytime soon. the public in general is going to take a long time to "get back to normal" in terms of social interaction. they should start the playoffs now in small venues. there is literally nothing else to watch. people will absolutely watch. change the tv format to look like an intimate summer league type setting but it would be the playoffs. offer an edited and unedited version. we can hear it like it is courtside. you can even pump in music/in game stuff.
i understand they are trying to capture the revenue back but it won't be coming from live games at the arena.
There's no incentive to rush anything. They have no idea what next year is going to look like, so it wouldn't surprise me if they were looking to make end of year/draft decisions that will best maximize what they can pull off next year. I'm guessing only incentive at moment is to finish season before contracts end.
Wouldn't be surprised if it's a four team tournament Bo3 and then Bo5 finals.
Seems like pre- draft workouts would be easy to coordinate, but with limited or no contact drills/scrimmages. They could bring everybody together, quarantine and do non contact stuff, test, and then do scrimmages.
It's fascinating for sure. I don't think the league is in a hurry though.
This could actually be a good chance to go all in on the virtual aspect. Doesn't our Stephanie Ready host or commentate on the games in virtual reality? During the live playoff games, you can make it an online social event, people can either use their own virtual gear, or watch on their phone/table/computer/smart tv and interact live with other fans. Kinda like they do on twitter with the virtual concerts a lot of musicians have been doing.
They could probably even monetize it by selling "backstage passes," where you can continue your virtual journey to follow the players and coaches for closer interviews, maybe fan question and answer session. Or they could upsell a courtside view with the virtual pass, rather than the default tv view. They can have commentary from the professionals, comedians, or some other kind of virtual chat room to interact with different kinds of fans, maybe a room for fans of the same team, or maybe a rival team.
Seems like a ton of possibilities they could explore. Embrace modern technology to grow the game, give fans options on how they want to consume the product.
I was thinking reading your post QC that if they had to look at virtual seating longer term, they might offer price tiers. Price it our by location with the economy class being endline upstairs and prized VR seat being mid court floor.
I just love James Wiseman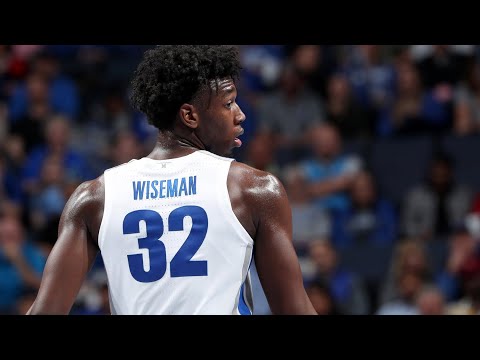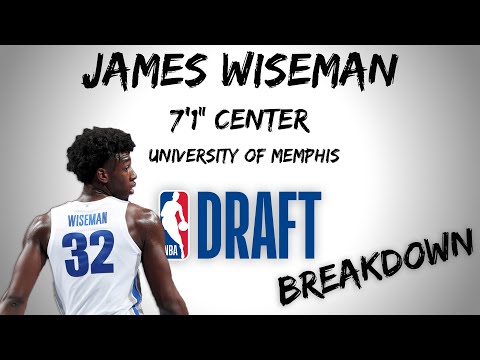 I would be absolutely thrilled if we could land him. I don't think he is franchise changing level but I think he has the potential to be a top 25 player in the league
i would pass on him top 5. actually, i guess it speaks more for the draft as a whole that a "clint capella" or "tyson chandler" is top 2. i just think there are so many other ways to get this guy. in fact, does him at his best far eclipse cody zellar? rim protection is so overrated. yes, to win a championship, it is helpful, but this team is so far away from even the playoffs.
i would much rather look at perimeter and rim attacking scorers than big men with his skill set.
I'd tend to agree that there doesn't appear to be a franchise altering player in this year's draft, however there are some intriguing prospects in this year's draft.
James Wiseman or Onyeka Okongwu could fit into our starting line up at the five with PJ, Miles, Rozier and Graham rounding out a young starting five. Neither appear to be franchise changing talents but they could step into the lineup and be an upgrade on what we have. If Wiseman can develop his shooting and add an outside shot that would increase value in today's NBA, but even without this, I think one of these two players could give us a solid option at the five.
Deni Avdija is an interesting international prospect. His numbers don't jump off the page but he does have good size and all round ability. He has play making ability, though his shooting is very much a work in progress. The talent is there for him to become a useful player that can play a number of positions. Can PJ play the five in a small ball line up with Miles and Deni paired at the forward positions? It's worth consideration.
There could be argument for taking a swing on RJ Hampton. He can play either guard spot and has two way potential. We don't have a significant need for a starting guard with Graham and Rozier, but maybe down the road Hampton could replace one of them to add some more size to our backcourt, though straight away it could be fun to see him and Monk off the bench.
Depending on where we are drafting Devin Vassell has 3-and-D potential at the two or three, he has a bit of Courtney Lee about him; and Saddiq Bey could slot in as a good 3-and-D player at the 3 or 4. Both players could be useful role players for the starting line up. Granted it means PJ as a potential small ball five with one of these slotting in at the 3 or 4, but in todays' small ball NBA they could be useful additions, though ideally we could get a prospect with a higher ceiling.
Realistically there are some good prospects that we could get in this year's draft. Ok I would tend to agree that there doesn't appear to be a franchise changing player but at this point in our rebuild what we need to keep doing is adding good young talent and continue to develop a strong team orientated approach much like the Brooklyn Nets did. Who knows? Maybe we hit lucky in the draft and someone breakout that wasn't expected to; or, maybe Graham, PJ or someone else on the roster breakout and becomes our next all star. There's lots of unknowns, but I wouldn't get too down about the draft there is talent to be had.
This years draft is the year that we should trade the pick. There are some intriguing players that could be on the trade block.
Myles Turner, Zac Lavine and Buddy Heidi are a few that come to mind. Indiana maybe could take the hometown Hoosier Zeller to back up Sabonis freeing up some cap space for them. Lavine and Heidi could be available to free up money and also clear a log jam for Sac at the 2. Heidi, DJ Smith and Portis or Randle to Charlotte, Rozier to NY and Ellington to Sac. Lavine out of Chicago for anything to reset their team.
I like the idea of adding Myles Turner. He's a good rim protector, puts up double digit points, and can even knock down threes. For the right price he could be worth adding because he'd fit nicely into the front court with Miles and PJ.
Lavine could be an interesting addition. He can score and adds a lot of athleticism, but he's also not the most accurate of shooters and tends to be very volume based. I wouldn't say no to adding him to our team. However, I think he's potentially another of those players that scores and does his damage on so-so/bad teams rather than elevating them.
I'm not convinced that I would add Randle. Him and PJ would be a questionable fit. He also has a tendency to be a good score on bad teams but doesn't really elevate them. If Randle could add a three point shot like Milsap and Horford did then he'd be more useful, but I don't think Randle would be a worthwhile addition.
JB keeps saying he wants to add a tough rebounding and inside presence to this team, I've thought about the possibility if our pick is in the 8-10 range possibly trading it for Mitchell Robinson.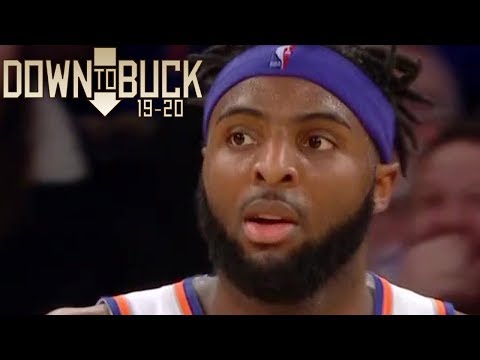 Wanted to add him in my trade of Rozier but like you said we would probably have to give up a pic and Rozier. Maybe Sactown would want one of the Knicks pf's.
I'm still all in on Wiseman. I don't get the bad press. I think he's the real deal. Would LOVE to draft him.